About Me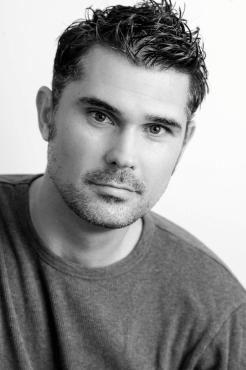 So you want to know about me… well for starters, I LOVE all things chocolate – candy, double-chocolate chip cookies, chocolate-covered pretzels, fruit, chocolate milk, hot chocolate… add a dash of peppermint to that last one and I'm all yours! Feel free to bring me some chocolate when we meet – your pictures just might turn out even better!
What else… oh, I love movies with a good storyline or plot twist. Two of my favorite movies in recent years are, "Big Fish" and "About Time". If you haven't seen either of these movies, I can't recommend them enough. They'll make you laugh and cry, and they deliver such a powerful message of love and caring for those around you. The bottom line: cherish life – it moves too fast.
Anyone who knows me knows that I'm a big fan of Harry Potter. One year for Christmas, I thought it would be fun to make a Harry Potter clue game for my two nephews to find their present from me. I think I had more fun making that game than they did trying to find all the clues. One of the clues was, "Follow the Spiders" but they couldn't find any spiders to follow. It wasn't until they came over to my Grandmother's house later that day when they found the trail of (fake) spiders leading to the next clue. The game even had a snitch that they had to catch (a golden ornament with the clue stuffed inside). Eventually, when they had all the clues, they had to rearrange the first letter of each clue to form the final clue as to where the present was hidden. Ask me what it was when we meet!
I love to have fun with my subjects and to make them feel at ease when they're working with me. I've worked with so many people over the years that I've seen it all – the bribes for ice cream, the cute couple who can't get enough of each other, the proud momma who adores her children… even the times when things don't go as planned. All of these are the times that make for a memorable experience.
So you see, I'm a storyteller and I love a good story! That's what a photographer does after all, isn't it? Stories define our history and when we're the star of the story, through photographs, a picture truly becomes worth a thousand words. You and I might work together for only a brief moment in time, but years down the road, when you open that Photo Book or look at those portraits on the wall, you'll remember what life was like, what you were like, your kids, your life – and you'll be glad that you had someone who loves a good story to capture your history.
Let me tell your story.
~ Stephen Kinstler
---