Sandbridge Beach Wedding Photography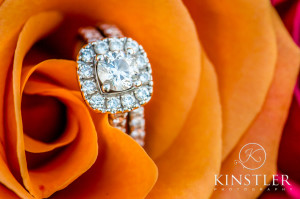 Vickie & Chris had a Sandbridge Beach wedding on May 17, 2014 in Virginia Beach surrounded by their friends and family. Anyone can tell that this couple is madly in love with each other. Vickie's smile is so genuine that she exudes happiness, and it's obvious that Chris would do anything to show his love for her.
Pastor Rachel commented in her opening remarks how, upon meeting Vickie and Chris for the first time, she asked them about how they met. Rachel said it was the first time that both the bride and groom cried as they recalled their love for each other. It's a sweet little story and I think their wedding pictures show how happy they are to have each other in their lives.
My favorite picture is the one with the sandcastle in the foreground. It's actually a very small sandcastle but I knew that if I used my wide-angle lens close enough that I could get an abstract view of Vickie and Chris embracing each other on the beach. I also tried to get a reflection of them walking on the shoreline, but a big wave came and got them a little wet. But as you can see in the picture below, they just laughed with each other and I kept shooting.
To finish out their wedding package, they also decided to have a family portrait session a couple of days after the wedding. Due to time constraints we had to move the session up to the middle of the day, which isn't ideal because the light is more harsh at that time of day on the beach. But we still managed to get some great pictures on the sand and under the pier.
If you need family portraits in Virginia Beach or you're looking for a wedding photographer, please be sure to contact me today. You can also get more information about my style, the products I have to offer, and pricing information.
---
Officiant:
Pastor Rachel Gilmore
Catering:
Rob Bishop
Cake:
Deb Ryerson
SEO Label:
Sandbridge Beach Wedding
---