Engagement Portraits Sandbridge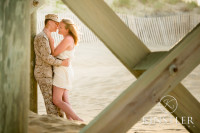 Another beautiful couple contacted me to shoot their engagement portraits in Sandbridge. Emily & Jeremy were great to work with and I really enjoyed the moments that we captured during their session.
Here's a few a my favorites as well as their slideshow. Enjoy!
---
---
Contact me today if you need a wedding photographer or portrait photographer. Be sure to check out my portfolio, too, and I look forward to hearing from you!
SEO Label:
Engagement Portraits
Sandbridge
---