Chesapeake Bay Wedding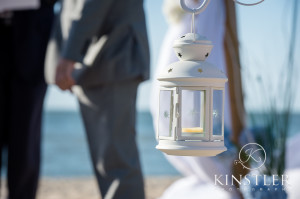 Have a look at Torin & Ched's pictures below. Go ahead, I'll wait… did you see anything different? I don't know, maybe a friggin' 6-foot bow saw?! This was my first wedding with a log cutting ceremony, a German tradition where the Bride and Groom demonstrate overcoming their first obstacle together as husband and wife. They most definitely worked together and had that log cut in half in about 3 minutes or less!
Way to go, "Team Torin-Ched" (that has a nice ring to it)!
All kidding aside, Torin and Ched are a beautiful couple to work with and they had a wonderful Chesapeake Bay wedding in Virginia Beach. We had only ever met via Skype to discuss their wedding plans and my services, so I sort of had an idea of what they looked like, but I didn't know that Ched was so short down to earth – haha! She was truly graceful in her wedding gown, and she was all smiles throughout the day. She didn't even seem phased by the fact that her veil was caught by the wind and came off as she walked down the aisle.
Torin was just as laid back, too. His affection for Ched was evident throughout the day, especially as he watched her come down the aisle, listened to her vows, and as he danced with her. Their reception was a lot of fun, and seeing as how both the father-daughter dance AND the mother-son dance were abruptly interrupted for more upbeat songs, it was clear that this was a party for everyone! And since Ched is a teacher, she had several of her students take part in the big day, so it was really fun to be around so much joy and laughter.
I really enjoyed working with Ched and Torin and I wish them many, many years of happiness!
…Plus, I now have a bow-saw team if I ever need to cut down a tree!
---
Officiant:
Bruce Cerretani
Catering:
Virginia Beach Resort and Conference Center
Cake:
Shockley's Sweet Shoppe
SEO Label:
Chesapeake Bay Wedding
---