Peggy first contacted me on the day of her photo shoot and told me that she had been "stood up" by another photographer in Virginia Beach just hours before her session. Thankfully I was available to help her capture these couples portraits. You see, her husband Tom was getting ready to start an aggressive form of cancer treatments in the coming days and Peggy wanted to get their portraits made before his appearance changed too dramatically, which she told me will happen with this particular form of treatment. I believe that Peggy and Tom's decision to have their portraits made for this reason speaks volumes to the calling of what portrait photographers do: preserving moments in time to cherish forever.
It was a pretty day in February, but still very cold for beach beach pictures. However, Tom and Peggy are beach bums at heart and they wanted nothing more than pictures on the beach, complete with the favorite beach blanket and… wait for it… their cat! I laughed when Peggy asked me if she could bring their fury feline friend to the beach because I've never had a family pet cat in the pictures, so I welcomed the idea and enjoyed every minute of it – complete with my really loud meowing sounds and squeaky toys to get her attention. We captured some cute pictures of Tom, Peggy, and the cat. Please watch their slideshow video below and leave an encouraging note to Tom in the comments below!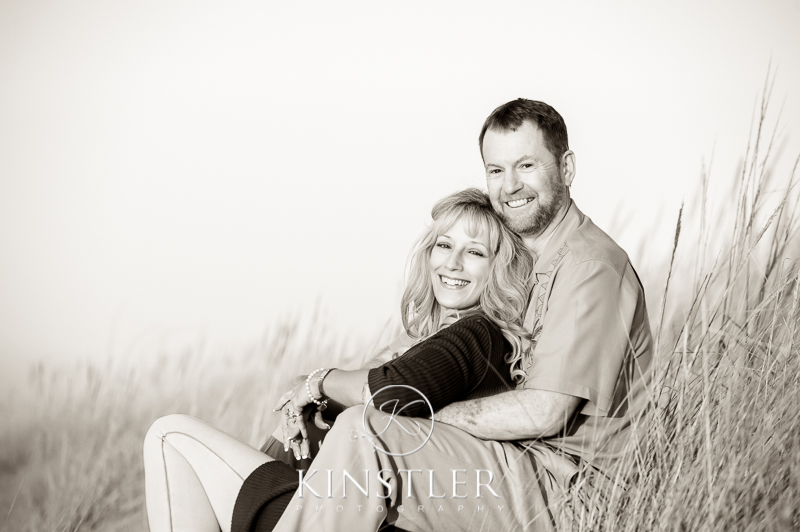 Like these couples portaits? Please share them!